Work Wellness Institute

Membership!
Advance your Career & Improve your Workplace
Membership Includes:
350+ Lectures on Demand
18 self-paced e-Courses
Accreditation opportunities
Certifications for Members Only;

Leadership Certification
Inclusivity Recruitment & Retention Certification
Work Wellness Ambassador Certification
Learn More about our Membership Program
Annual Individual Membership

$250
For most, if not all employers, health benefits represent a substantial organizational cost. An opportunity exists to examine which elements of benefits are a cost of doing business and which are strategic investments in workforce human capital.

When considering investments, organizational outcomes include a broad array of dimensions, including healthcare cost and outcomes, workforce performance, safety, work quality, and employee engagement.

This session will provide a framework for a broader organizational approach to workforce health, well-being and performance, including a structured metrics framework for evaluation of business impact of specific program interventions.

In this webinar, you will learn:

a broader approach to evaluating the business impact of investments in workforce human capital

how operationalizing organizational policies and practices can affect workforce performance

how workforce well-being strategies can have a meaningful impact on workforce performance

how metrics-driven approaches to understanding and focusing efforts to improve workforce performance and the associated business value.
Members
If you have been provided with a Record ID through your organization, please update your profile before enrolling in a course. In order for your certificate to be issued, your profile needs to be up-to-date prior to your enrollment.
If you are having any issues, please contact [email protected]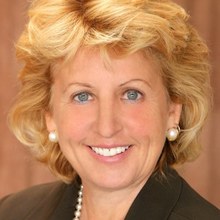 Director, Center for Consumer Choice in Health Care. Altarum Institute.
Wendy D. Lynch, PhD
For almost 30 years, Dr. Wendy Lynch has been making the connection between human and business performance.  Her career has included roles as faculty at the University of Colorado  Health Sciences Center, Vice President of Strategic Development at HCMS  Group, Principal at Mercer Human Resource Consulting and on the Board of Directors for two publicly-traded companies. Now Dr. Lynch serves as  Co-Director of the Center for Consumer Choice in Health Care at the  Altarum Institute and runs her own consulting firm.  A frequent speaker, and author of over 100 articles and reports, Dr. Lynch has also  published two books: "Who Survives?" and "Aligning incentives,  Information and Choice."
1

Connecting the Dots: Optimizing Human Capital Investments for Better Business Performance

Connecting the Dots: Optimizing Human Capital Investments for Better Business Performance

Connecting the Dots: Optimizing Human Capital Investments for Better Business Performance - Presentation Slides